Open house tonight at Richmond's new water treatment plant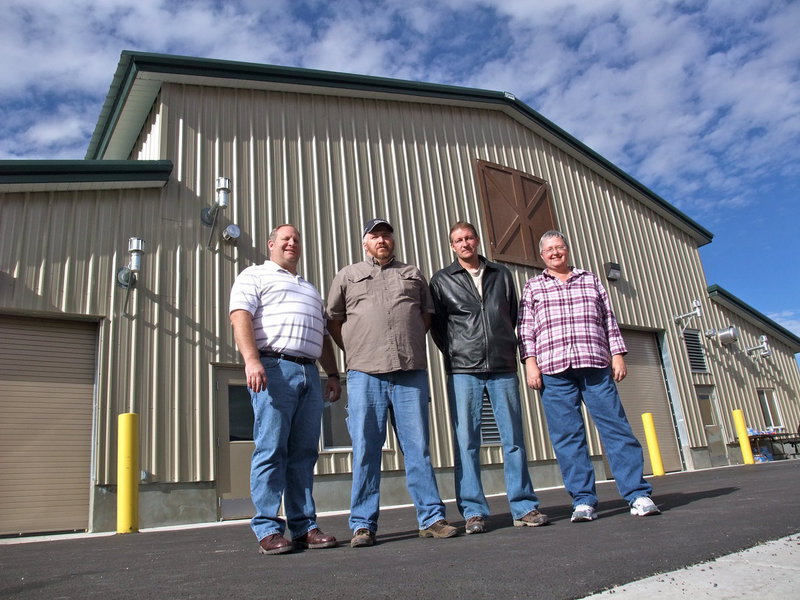 RICHMOND—The recently completed wastewater treatment plant will be officially introduced to the public tonight, as the city kicks off a two-day open house at the plant.
The open house is scheduled to go from 5 to 8 p.m. tonight, and Saturday from 10 a.m. to 2 p.m., with plant operator Scott Ball conducting small group tours of the new facility. The plant is located west of the city limits on SR-142, commonly known as Conference Road. Refreshments will be provided by the city.
Mayor Mike Hall has previously referred to the four-year, multimillion dollar project as "the biggest infrastructure upgrade our city has ever seen." The plant began test runs in June, and has had full water flow since July.
According to the city Web site, increasing population, industrial growth, and changes in the regulations for discharging treated wastewater, forced city officials in 2002 to begin discussing necessary upgrades for the city's wastewater treatment.
The City Council eventually decided to build a membrane bioreactor plant, a rapidly expanding global force in wastewater treatment. Simon Atkinson, editor of ScienceDirect magazine, wrote in 2006 that membrane bioreactor plants had begun to emerge "as an effective way of transforming various forms of wastewater into high-quality effluent that is suitable for discharge into the environment, and increasingly turning it into a reusable product." According to a June report from Global Industry Analysts, the global membrane bioreactors market is projected to reach $1.3 billion by 2015.
According to the city Web site, while the council recognized the membrane bioreactor plant was one of the costliest proposed solutions, "it would allow for easy expansion and installation of other equipment as EPA discharge regulations changed."
The project was funded with the help of grants and no-interest loans totaling $4.9 million, provided by both the state and the Federal Army Corps of Engineers. The city agreed to impose impact fees and increased sewer fees in return for the grants. City residents are currently paying a monthly sewer fee of $42.
---
Published in cooperation with the Hard News Cafe. Original story is here.