Produce and learning experience at beautiful Harvest Market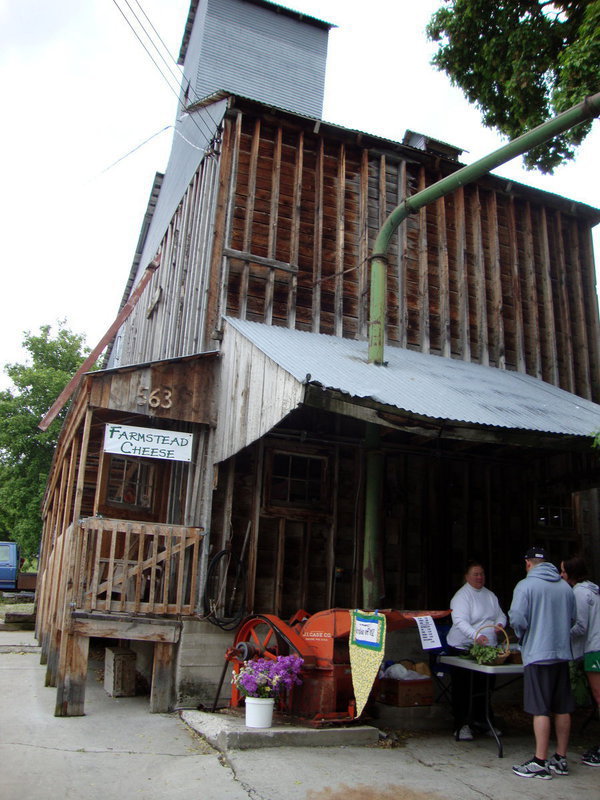 Tucked a little way from State Street with the beautiful backdrop of mid-western barns is the home of the renowned Rockhill Cheese Creamery and Richmond, Utah's newest summer event — the Harvest Market. At two years old, it is a small town attraction that allows visitors to learn about the creation of Rockhill cheeses and buy farm and garden produce, all with country and bluegrass music and a relaxing, rural feel.
What is now the city/business partnership began as a proposal to meet the guidelines outlined in the Healthy Farms, Food, and Communities Act of 2002. City Council member Terrie Wierenga explained, "Starting in 2005, we started following their guidelines. Three years ago, I volunteered that we host a little place next to the city for gardeners to sell their produce. We had four vendors total that September."
It wasn't until 2008 when Pete Schropp and Jennifer Hines, the owners of the Creamery, proposed that the Market merge with their business. Schropp stated, "When the economy tanked, we were worried about increased sales. Down at the Cache Valley Farmer's Market, on a good day, we'd sell $100 worth of cheese. On a bad day, around $10. We figured that with our farm stand, there would be a little more reason to come." And to both the locals and vendors, there is. With everything from eggs to honey to cheese and vegetables, the Market already has a lot to offer.
Yearly, visitors from everywhere from Ohio to Northern Utah come to visit the small farm, which ships out cheese to places all across the nation. With the extra incentive to buy produce every Saturday added to the popularity of the cheese, both the owners and Council members agree that, in a few years' time, the Market will be a large enough attraction to bring economic stability and increased educational tourism to the small town.
Wierenga exclaimed, "It's a neat thing to do. This sort of helps us keep our roots alive."
To those who do sell produce, the atmosphere of the Creamery is enough to keep anyone there. J'lene Mendenhall, owner of Garden of Oz, exclaimed, "If I had a different market to go to I wouldn't. It's beautiful here."
The Market is open from 10 a.m. to 2 p.m. every Saturday throughout the summer at 563 South State Street.