Agenda: Zoning request; ordinance updates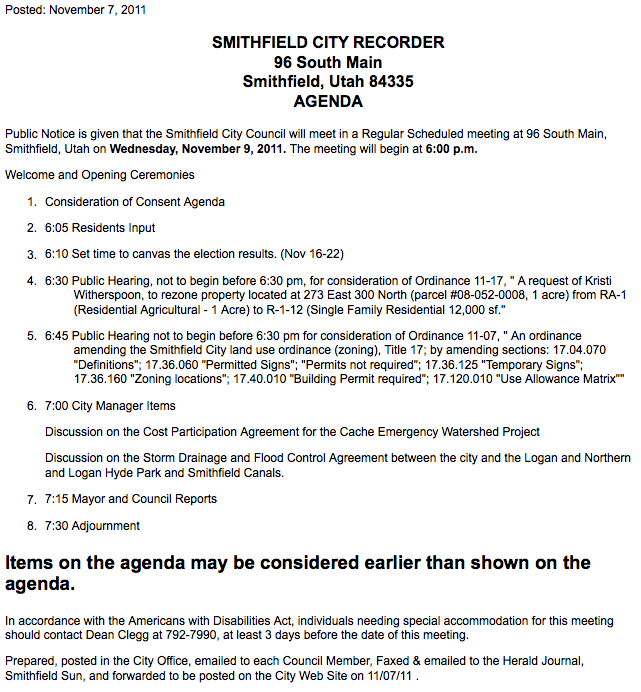 Two public hearings are planned for Wednesday's city council meeting. The first is a request by Kristi Witherspoon to change property from agricultural to single family. The second is a hearing over various changes to the zoning ordinance. Also on the agenda for discussion: the cost participation agreement for the Cache Emergency Watershed Project and the storm drainage and flood control agreement for the canals.
The Smithfield City Council of Smithfield, Utah will meet on Wednesday, November 9, 2011 at 6 p.m. at City Hall (96 S. Main). The meeting is open to the public.